Metal Crusher
Author:UTMACH
Published on:2022-05-19
---
Scrap Metal Recycling
Recognized as an industry leader in shredder recycling, we operate 50 recycling facilities for metal, green waste, plastic, food waste, rubber, tires, RDF waste. Zibo United Tech Machinery Co., Ltd. 's facilities are designed with safety and efficiency in mind for both employees and customers. United Tech Machinery's equipment is maintained and updated regularly and our scales are calibrated quarterly.
The properties of metals provide unique benefits and advantages for their recycling. Unlike other recycled materials, such as paper and plastic, metals can be repeatedly recycled without degradation of their properties. Metals from secondary sources are just as good as metals from the primary sources.
The scrap metal recycling lines are extremely heavy duty systems designed for processing scrap steel, electronic waste, aluminum castings and profiles, etc. We offer both medium and high capacity plants which benefit from low maintenance & operational costs, and lower capital investment when compared with the traditional systems.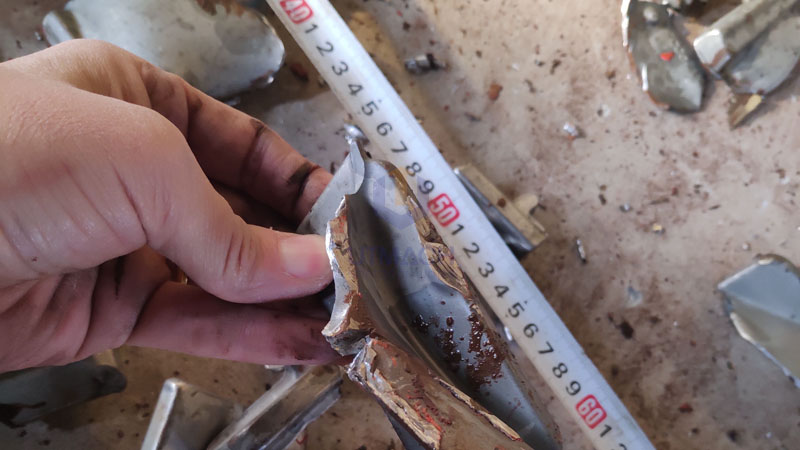 A typical scrap metal recycling line includes the following components:
• Infeed conveyor belt or hydraulic loading bin – easy to feeding material to the system
• Twin shaft primary shredder – shears the scrap metals into strips
• Vertical shredder – high impact grinding of the various fractions
• Discharge conveyor – heavy duty conveyor for discharge of the materials
• Central de-dusting unit – removes dust and chips from the system and filters the air before it returning to atmosphere.
• Control panel
• Welcome to contact with us to get more details product information. We are glad to introduce you the most suitable machine, design the most reasonable proposal as your production requirements. Our task is to support our customers who are in the solid waste & refuse management industries to get a higher production efficient, improve their product quality and value so that they can get a greatest progress in the keen competition.