Plastic Granulator
Author:UTMACH
Published on:2023-04-13
---
Plastic Granulator
The granulator from United Tech Machinery have been redesign to increase the crushing yield of hollow material such as plastic bottles and other blow molding products and improve the crushing effect. Plastic granulator is a very important part of recycling. As per customer request, a heavy-duty granulator for plastic produces between 1200-2000mm rotor length with a capacity between 1000 kg/hr to 3500 kg/hr.The plastic granulator is usually used as secondary shredding due to its high rotational speed and sharp blades.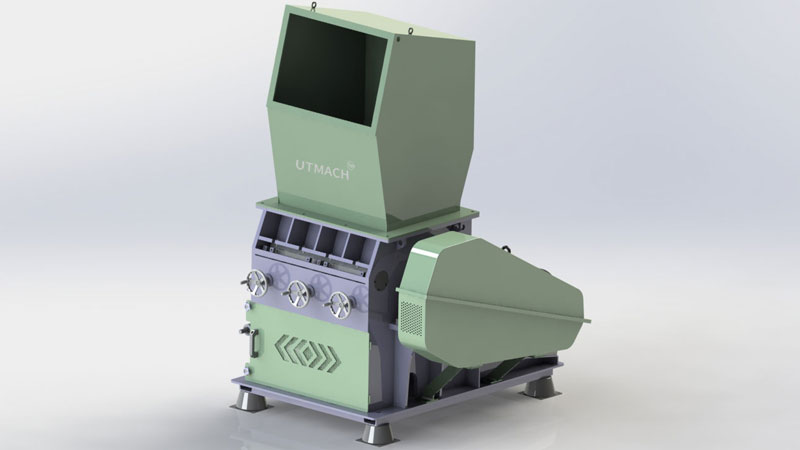 We have the low speed granulator, medium speed granulator and high speed granulator to fit varies plastic granulating applications. We also provide customized powerful granulator as required.
Application
Plastic lumps, sheets, films, pipes, tails, flashes, bottles, cable& wire, runners, rejects, cork stopper, etc.
Please feel free to contact us for more information. info@utmach.com thanks.