Metal Crusher Introduction:
In the era of automatic equipment, our UTMACH metal crusher is commonly used in all kinds of metal reduction harmless equipment. Our metal crusher from United Tech Machinery is a new type of solid waste crusher to the environmental protection It is high efficiency and energy saving, developed with European technology. It has high torque and low noise, mainly for crushing and reducing capacity of large and high hardness materials.
Metal Crusher Applications:
Metal material :Aluminum material, motor shell, oil drum, waste vehicle crust ,ferrous waste, waste steel plate, cast iron, wrought iron, steel bar, cans, TV, washing machine, refrigerator shell, computer shell, industrial oil drum, large diameter iron drum, packaging drum, car shell, bicycle, motorcycle, copper and scrap iron sheet, etc.
Features of Metal Crusher
1, sharp blade, suitable for high hardness of scrap metal;
2, stable and compact structure, easy operation and maintenance,
3. The whole machine is made up of structure, easy to move;
4, the whole process PLC control, automatic operation.
5, Alloy steel quenched blade, wear resistant.
Specification of Metal Crusher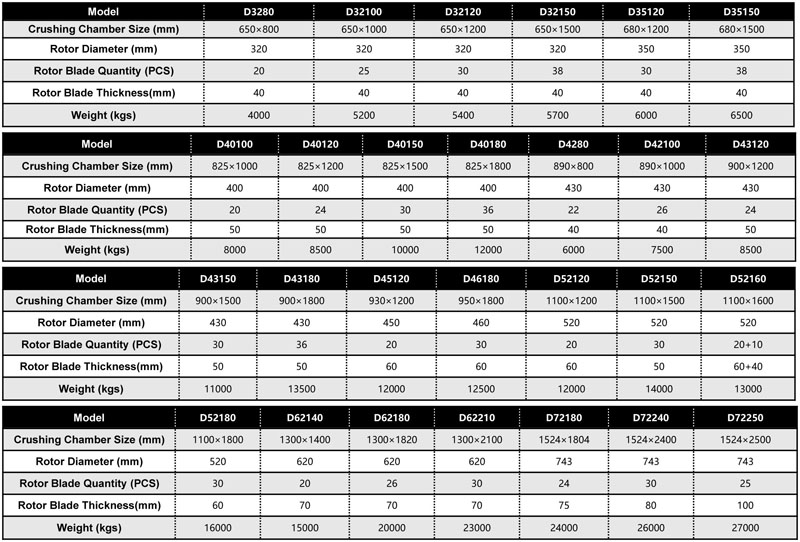 Note:
The voltage about the power supply can be selected by the customer's specific requirements.

The shredder capacity can be influenced by the material composition and output size.
The above specifications are only for reference and subject to change without prior notice, please confirm with our sales representative when making order.

Welcome to contact with us to get more details product information. We are glad to introduce you the most suitable machine, develop the most reasonable proposal as your production requirements. Our task is to support our customers who are in the solid waste & refuse management industries to get a higher production efficient, improve their product quality and value so that they can get a greatest progress in the keen competition.